185/180/135
Based on I estimated last week's weight because I wasn't home, the three-pound gain could be over a 2-week period. However, I know my appetite has been veracious the past couple of weeks. After seeing the gain in actual numbers I'm trying to remember when hunger kicks in, to eat small - not a full meal.
I'm also back to tracking my water. I'd gotten away from that since getting new cold cups - Yeti knock-offs from Ozark Trail outdoors.
I have two cups and didn't know the ounces on either of them. This morning, I finally measured the volume. The big one holds 32 oz. I use this one for around the house as I can pick it up near the base without issue. I'd been using the cup in the truck but I have small hands so I was unable to palm the top of the cup and lift it from the cup holder. And the top comes off really easy.
So I went in search of a smaller one for the truck. I can palm the 16 oz tumbler much easier and the lid has one heck of a suction!
I also use a 16 oz bottle similar to the one below for outside work. I can stay hydrated without providing bugs with a drink.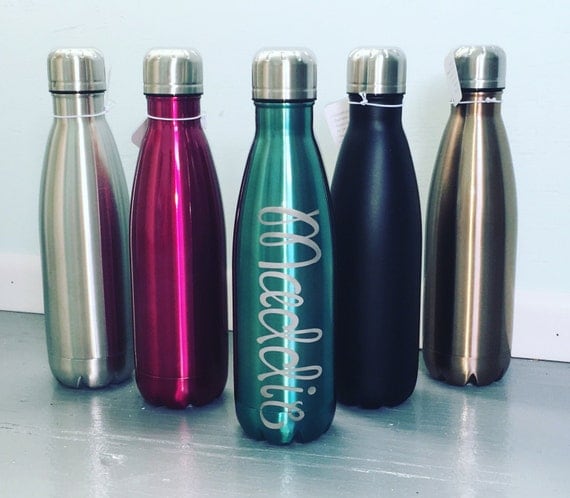 I've been doing a lot of work in the yard and with the nicer weather, taking full advantage of hanging clothes outside. Last week I racked up 29.130 steps in only THREE days! One day was 13,330 steps. Bob wanted to know why I didn't take the remaining three steps. He's so cute! hehe
I'm trying to be back to work full time, which means making use of my dayplanner. I have so much I want/ need to get done before my granddaughters arrive for the summer. Unfortunately, a lot of it requires sitting at the computer or standing at the crafting table. I'll have to really focus on getting the steps in.
What's on your list for this week? Whatever you are doing,
Enjoy the Journey!
~Kelly